HTMM is aluminum foil roll jumbo manufacturer in China, producing various specifications of aluminum foil products. The aluminum foil roll we produce include 8021 aluminum foil, 8011 aluminum foil, 8079 aluminum foil, 3003 aluminum foil, 1060 aluminum foil, 1070 aluminum foil, 1235 aluminum foil and so on. In order to ensure that the performance of aluminum foil roll jumbo meets the requirements, many efforts have been made in the production process.

Aluminum foil roll jumbo are widely used in various packaging fields, especially in the food packaging industry. It has outstanding advantages in barrier properties, moisture permeability, shading, hygiene, safety, recyclability and environmental protection. It is a common material for green and safe packaging. The future is bright. Therefore, there are many aluminum foil roll manufacturers in China and even the world. When we want to buy aluminum foil rolls, we should first pay attention to quality to ensure that the aluminum foil products have good performance.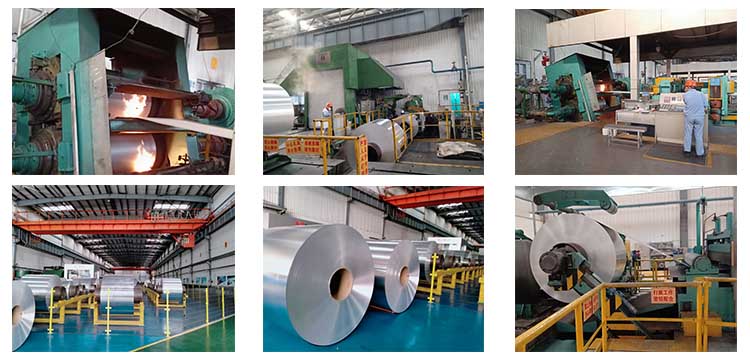 The aluminum foil roll jumbo produced by HTMM manufacturers of aluminum foil rolls not only have the advantages of moisture resistance, air tightness, shading, abrasion resistance, fragrance retention, non-toxic and tasteless, but also have an elegant silver-white luster, easy to process beautiful patterns and various The patterns of different colors are more popular among people. Aluminum foil packaging is closely related to people's lives and is essential in life. It is quite common in life, such as: cigarettes, medicines, food, household foils, beverages, etc., usually used as packaging materials, electrolytic capacitor materials, buildings, vehicles, ships, houses and other thermal insulation materials.

HTMM aluminum foil has excellent performance. Over the years, 1235, 3003, 8011, 8021, and 8079 aluminum foil have enjoyed a good reputation in the market, and their shipments have grown steadily, making them the best in the market. In addition, HTMM provides complete after-sales service. As the leader of the aluminum foil factory, HTMM provides customers with a comprehensive quality assurance system, from the procurement of aluminum ingots of raw materials to the layer inspection during production, and then to the quality inspection before leaving the factory. Provide 360-degree worry-free quality inspection packaging.