Because of its good ductility, economy, and simplicity, aluminum foil paper and aluminum foil adhesive have a wide range of applications. With the development of economy and technological progress, it will be more and more valued by people. So do you really understand these two common aluminum foil items?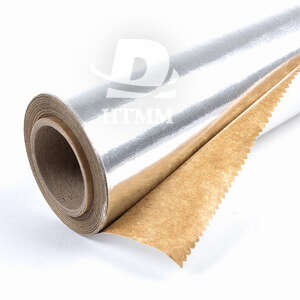 Many friends can't distinguish between

aluminum foil paper

and aluminum foil tape. In fact, the difference between the two is very large! Aluminum foil paper is paper with paper texture characteristics without glue. Aluminum foil is on the outside and paper is on the inside. Aluminum foil is widely used. It is mainly used in the packaging industry, aerospace food packaging, general meat packaging, cigarette packaging, etc. At the same time, it is also widely used in architecture, sticking to the surface of insulation materials, making it more convenient and clean during construction, and in particular, it has reached a new level of aesthetics. The outer layer of aluminum foil tape is aluminum foil, and the inner layer is pressure-sensitive adhesive. The biggest difference from aluminum foil is that aluminum foil tape is sticky!

Aluminum foil tape

is used as the main raw and auxiliary material for refrigerator and freezer manufacturers in conjunction with the joint and paste of all aluminum foil composite materials and the sealing of puncture places of thermal insulation nails.

Whether it is

aluminum foil paper or aluminum foil tape

, aluminum foil is needed in the production process. The quality of aluminum foil determines their quality. As a large modern comprehensive enterprise, HTMM is committed to the deep processing of aluminum foil. Adhering to the business philosophy of good faith cooperation and high quality, we have been recognized by the industry. Our products are sold all over the world and become one of China's leading aluminum producers and one of the largest light foil producers. Welcome friends to inquire!