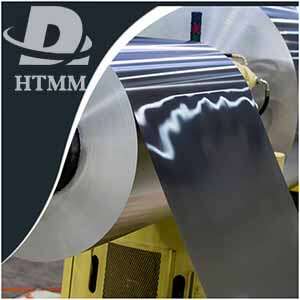 Aluminum foil is a kind of hot stamping material that is directly rolled into a thin sheet with metal aluminum. Due to its various excellent properties, it is widely used. Among all uses, packaging aluminum foil has become an important consumer growth point in the aluminum foil market. During the forecast period from 2017 to 2025, the global aluminum foil packaging market demand is expected to grow at a compound annual growth rate of 4.8%.

The prosperity of the aluminum foil packaging market reflects many factors, such as high priority to facilitate packaging, increasing demand for extended shelf life of packaged foods, the popularity of ready-to-eat meals and processed foods, and the increasing use of pharmaceuticals and confectionery. On the other hand, the lack of proper recycling processes and competition from alternatives in many countries are some of the obstacles facing the global aluminum foil packaging market. Nonetheless, major companies in emerging economies are paying more and more attention to environmentally friendly packaging and involvement, which is expected to bring new opportunities to the aluminum foil packaging market.

HTMM is a manufacturer specializing in the deep processing of aluminum foil and has its own production base. And has been a supplier to the United Kingdom, France, Mexico, the United States, Australia and so on. We are a full-scale product trader in many countries and we also supply aluminum foil raw materials for many food packaging. Products are sold all over the world and are recognized by the industry. Welcome to visit and consult!