The main products of aluminum foil for pharmaceutical packaging include 8000 series aluminum alloys such as 8021 aluminum and 8011 aluminum foil, which are mainly used in the field of capsule, tablet and granule packaging. Pharmaceutical packaging aluminum foil has strict requirements on pinhole, uncoiling performance and surface wetting performance. The pinhole is 0. The
8011 aluminum foil
for pharmaceutical packaging is a single-gloss aluminum foil with a specification of (0.02-0.07) * (300-1000) mm.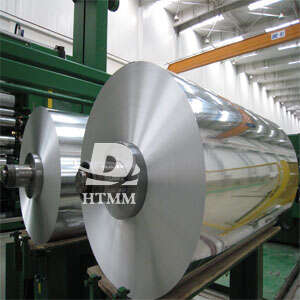 It is required that the 8011 aluminum foil used for pharmaceutical packaging has good moisture resistance, light shielding properties and high barrier properties, as well as non-toxic and tasteless, safe and hygienic, and easy to carry. Pharmaceutical aluminum foil has excellent gas barrier properties, humidity resistance, light resistance, chemical resistance, chemical stability, hygiene, and good heat sealability with PVC and PVDC in the range of 130 ° C to 200 ° C.
In addition, the
8011 aluminum foil used for pharmaceutical packaging
has also passed tests for heavy metals, bacteria, safety and hygiene bacteria, molds, etc. The content of heavy metals does not exceed 0.25 parts per million. Strict implementation of industry standards ensures safety and health. 8011 is usually used to make aluminum foil, and its performance is better than pure aluminum foil. It is widely used in medical packaging, food packaging, cable foil, yogurt cover material, sealing foil and other fields.