Aluminum Foil 8011 Food Grade

8011 alloy is one of HTMM's superior products, and it is also a typical aluminum foil alloy. It is currently the most widely used aluminum foil alloy in our daily lives. As a manufacturer and supplier of aluminum foil in China, we focus on the business of household foil, container foil, packaging foil and medical foil. Provide the best solution for every customer. 8011 aluminum foil has various thicknesses and widths, with smooth and matte sides.

Why is aluminum foil 8011 food grade so popular?
Food Grade Aluminum Foil 8011
has the characteristics of light weight, corrosion resistance, and easy maintenance, which ensures the wide application of 8011 aluminum foil in various fields. For example, aluminum foil containers are the best packaging solution on the market today. Aluminum foil containers not only keep food fresh, but also help protect food from bacteria. Aluminum's complete barrier to light, gas and moisture is the main reason for its packaging solutions for food, beverage, pharmaceutical and technical applications.



The rolling of aluminum foil 8011 food grade generally starts from a 0.3-0.6mm thick cold-rolled billet, and is rough, medium, and finish rolled to a 5-20μm foil. It requires 5-6 passes, and the processing rate of each pass is 50-60%, the last pass needs to be double-rolled.

The characteristics of aluminum foil rolling are gapless rolling and double rolling on a finishing mill. In aluminum foil rolling, when the thickness is rolled below 0.05mm, it is in a roll-gap rolling state, and the resulting rolling force and roll elasticity are very large. At this time, if you want to control the thickness of the aluminum foil, you mainly rely on adjusting the rolling speed, tension, roll surface roughness, and rolling oil physical and chemical indicators. However, adjusting the pressing device can no longer effectively change the thickness of the aluminum foil. This is very different and difficult from cold rolling deformation.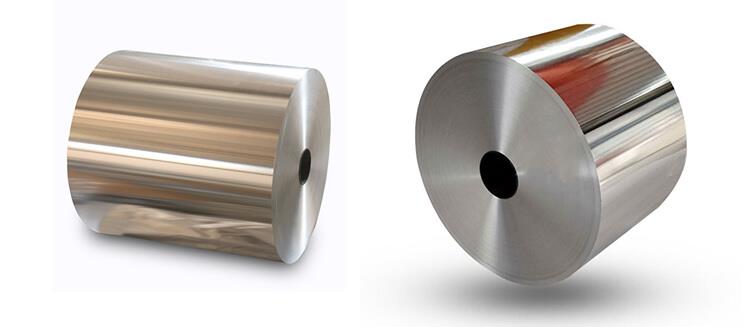 If you are interested in aluminum foil 8011 food grade products, please contact us, you can tell us the temper, thickness, width, quantity, and final usage of the aluminum foil you need, so that we can send you our precisely quotation. We are

Large Rolls of Aluminum Foil Manufacturer

.