Self-heating convenience foods became popular. Putting the heating pack into an aluminum foil container and adding cold water can generate steam and heat various flavors of food. Homemade hot pot uses aluminum foil containers made of HTMM aluminum foil instead of plastic containers to reduce heating time; aluminum foil alloy uses 3003 alloy, aluminum foil 3003 is high-temperature resistant, safe and hygienic, and avoids the safety hazards of high-temperature harmful substances in plastic boxes; 3003 aluminum foil can be recycled , Reduce environmental problems. The supporting packaging and food packaging also use aluminum foil packaging, which can effectively protect the product flavor and extend the product shelf life.
Aluminum Foil 3003 H24 For Making Food Container

Features of aluminum foil 3003: 3003 aluminum foil is a typical Al-Mn anti-rust series alloy. Therefore, aluminum foil 3003 alloy has excellent corrosion resistance to air, water vapor, food and industrial environments. In addition, 3003 aluminum plastic roller also has excellent formability, punchability, elongation and other characteristics. Moreover, the product yield is very high. It's actually very cost-effective!



HTMM aluminum foil has focused on the performance of aluminum foil for more than ten years, adheres to technological innovation, and is committed to providing more material options for food packaging to meet the unsatisfactory areas of the food packaging field:

Aluminum foil 3003 H24 is used to make food containers, and the coating process can greatly improve the acid and alkali resistance, oxidation resistance, heating performance of aluminum foil, and further ensure the safety and convenience of various food packaging. It is widely used In aviation, baking, high-end catering and other fields.

The composite process solves the needs of food packaging such as resistance to cooking, heat sealing, and sealing. It is widely used in pet food, prepared food, snack food, flexible packaging, etc., and can extend the shelf life of food to more than one year; it is very convenient and popular with consumers welcome.

HTMM will continue to insist on technological innovation, and promote more new applications of aluminum foil materials in the field of food packaging through the application of new technologies and new processes.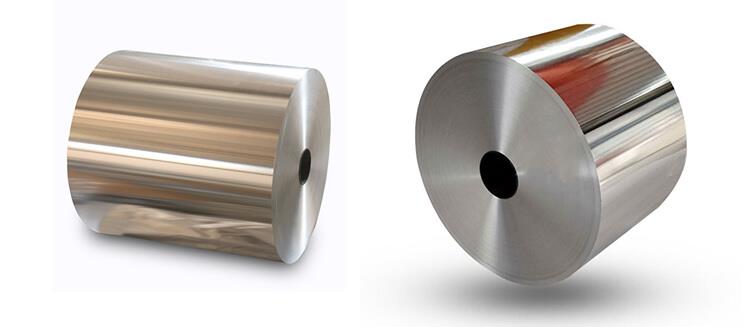 If you are interested in Aluminum foil 3003 H24 for make food containers products, please contact us, you can tell us the temper, thickness, width, quantity, and final usage of the aluminum foil you need, so that we can send you our precisely quotation. We are also
Aluminum Foil 8011 Food Grade
Factory.