Aluminium foil jumbo roll 8011 alloy raw material for food containers
Aluminum foil 8011 3003 is produced by rolling an aluminum sheet cast from molten aluminum in a rolling mill to a desired thickness of less than 0.2 mm. It provides a complete barrier to light, oxygen, moisture and bacteria. For this reason, 8011 aluminum foil is widely used in food packaging and pharmaceutical packaging. It is also used to manufacture aseptic packaging, which can store perishable goods without refrigeration.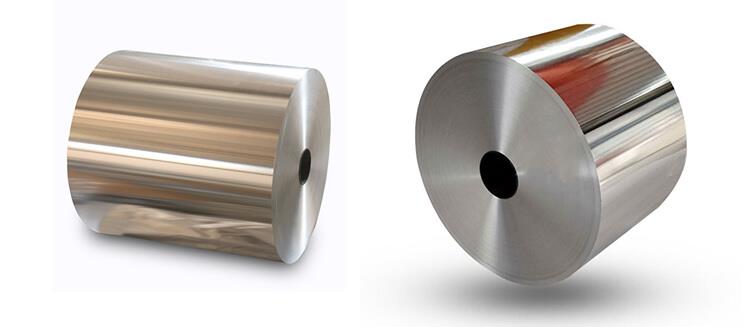 Aluminium foil jumbo roll 8011
alloy is a food grade material for fast food packaging that is waterproof and oil-proof. It can be reused, and can isolate light, water vapor and heat conduction. Because of these characteristics, it is widely used in the food packaging industry.

The aluminum foil jumbo roll 8011 is used to make aluminum foil containers/aluminum foil trays/aluminum foil trays. The raw material of our
container aluminum foil rolls
is an excellent takeaway food packaging material. Our products are jambo rolls, which are used as raw materials for stamping food containers. We can provide products with very good performance.



Aluminum foil food containers can be used in microwave ovens! In fact, food is heated more thoroughly in aluminum than in plastic, and retains more of its original texture and flavor. Aluminum containers are leak-proof, sturdy, stackable, and keep food fresher than plastic or styrofoam containers. Aluminum foil containers can not only be used in microwave ovens, but also can withstand the test of traditional ovens and ovens without melting, charring or affecting the original flavor of the food.