The aluminum foil duct is made of stretched

pure aluminum foil

and is continuously and tightly crimped by a spiral. Due to the oxidizing nature of aluminum, it is generally coated with a layer of glue to prevent oxidation of the aluminum material with oxygen in the air.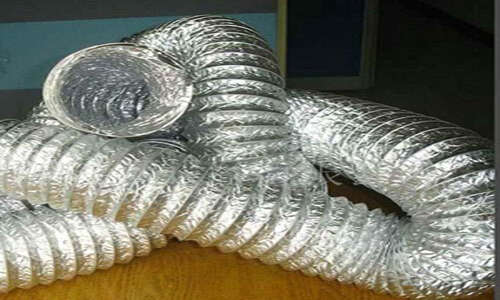 The main purpose of the aluminum foil duct is to use duct ventilation in the end air supply stage on the fresh air system.
The thickness of the aluminum foil is generally between 0.08 and 0.2 MM. According to the size of the spinning tool, it is theoretically possible to make an infinite

aluminum foil

duct. However, according to the actual application, the inner diameter is generally within the range of 60 to 200 MM, and the length is within 10 meters.