Packaging aluminum foil raw materials are produced by continuous casting and rolling methods for food packaging, flexible packaging and industrial aluminum foil coils. According to the application, aluminum foil can be divided into packaging aluminum foil, industrial aluminum foil, electrical equipment foil and construction foil. Application areas. China's aluminum foil raw materials are known for their excellent performance and low cost.

With the development of technology, the alloy composition continues to expand. The alloy composition range of
Aluminum Foil
raw materials has evolved from 1060, 1145, 1235, 1100 and other alloys to 8006, 8011, 8079, 8014, 3003 and so on. Optimizing the aluminum foil alloy composition can improve the mechanical properties and the quality of the surface aluminum foil, and reduce the number of pinholes in the aluminum foil.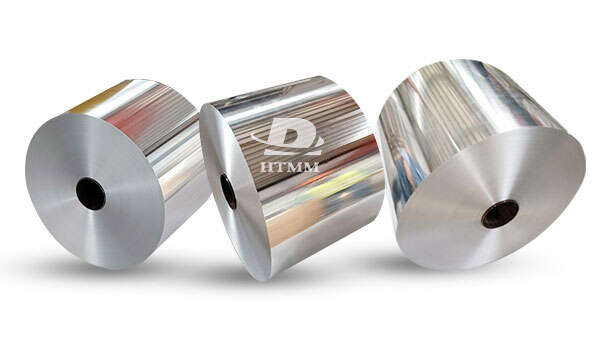 For
household aluminum foil raw materials
, electromagnetic casting and ultra-thin cast-rolled aluminum plates are used for aluminum foil production. The thickness of cast-rolled sheets currently used for the production of household aluminum foil is usually in the range of 6-8mm. The development trend is 2-4mm thick cast-rolled plates for aluminum foil production. At the same time, in order to obtain a good grain refining effect and reduce alloy pollution, electromagnetic rolling grain refining technology and Al-Ti-C grain refining technology are used to replace Al-Ti-B grain refining agent. These two studies are still in progress and significant progress has been made.

HTMM Group meets the requirements of ISO 9001 and continuously meets the ever-changing needs of the industry by working with customers' individual needs and specifications. In addition, our dedicated employees ensure that our customers get the best quality products at the best prices.