The household aluminum foil is one of the advantages product of HTMM, and the home aluminum foil is becoming more and more popular in the packaging industry, and its advantages are closely related. Food grade aluminum foil cleaning surface, sanitary non-toxic and healthy green packaging material, no reaction with any food, good light shielding effect, and no penetration at high temperature and low temperature. The household aluminum foil has excellent oil-water resistance, and is easy to be recycled after being discarded.

The

household aluminum foil

package can be used for quickly and hot food, and can keep the fresh taste of the food. The home aluminum foil is very popular in Vietnam, home aluminum foil in Vietnam specifications are as follows: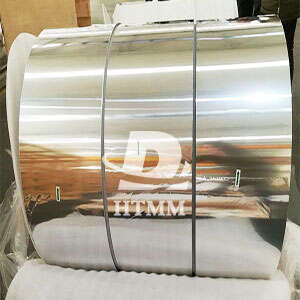 Alloy/temper: 8011/O
Thickness: 14 micron 15 micron 18 micron 19 micron
Width: 300mm 450mm
I.,D: 76mm 152mm
O.,D: 330-550mm
Per each roll weight: 100kgs-130kgs.

Henan tendeli metallurgical materials co.,ltd exporting

household aluminium foil

good quality and service many years. The quality of the HMM home aluminum foil is certified by SGS, ISO, FDA. If you have the demand for a home aluminum foil, please contact us, and we will have a professional team to serve you.