Food contact aluminum foil 8011 Price
HTMM produces food contact aluminum foil 8011 and 3003 at the ex-factory price. As an ordinary commodity, exquisite food packaging can add luster to it. The packaging is to prevent the leakage of moisture, moisture and air. It plays a vital role in the hygiene and shelf life of the product. This also makes the product more and more beautiful, attracts people, and enhances the beauty and quality of the product's appearance. Aluminum foil for food packaging is processed and produced.

The soft
aluminum foil for food packaging
is extensible, thin in thickness, highly decorative, non-toxic and tasteless. The powerful protective effect makes the package less susceptible to bacteria, fungi and insects. Aluminum foil for food packaging has the advantages of moisture-proof, air-tight, shading, freshness, aroma, non-toxic and tasteless, which is unmatched by any other existing packaging materials. This is the practical aspect of aluminum foil packaging. It has good scalability, thinner thickness and lower unit area weight.
The aluminum foil 8011 for food contact not only has high hygiene and safety, but also has good freshness and the ability to prevent moisture loss. 8011 aluminum foil has a wide range of applications, such as medicine packaging, food packaging, bottle cap materials and barbecue tin foil. Aluminum foil also has the characteristics of high thermal conductivity, hygiene and impermeability, so it is widely used for cooking, freezing, baking and preservation in hotels, restaurants and home kitchens. Specially processed food grade 8011 aluminum foil products are the icing on the cake for the industry.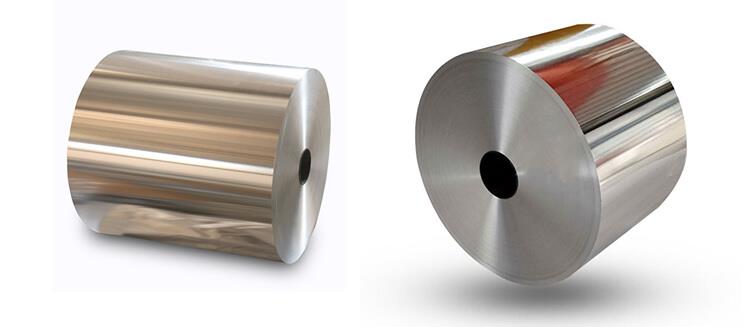 Food contact aluminum foil 8011
The specifications of food contact aluminum foil are:
Typical alloy: 8011 aluminum foil
Material tempering: F, O, H14, H16, H18, H19, H22, H24, H26, H28
Thickness (mm): 0.006-0.2
Width (mm): 100-1600
Length (mm): C
Typical products: medicinal foil, tape foil, cable foil, lunch box material, food foil, etc.
What is the aluminum foil alloy for food packaging and what is the market price? This is a concern for many customers, especially price.
Food contact aluminum foil 8011 Price is based on the market price of aluminum ingots and processing fees. The price of aluminum ingots in the market can be obtained according to the specific world aluminum network, the Yangtze River Nonferrous Metals Network, etc. In terms of processing fees, it depends on the specific aluminum foil specifications, including thickness, width, and quantity.
HTMM is a large scale food contact aluminum foil manufacturer. Its product series cover 1-8 series. We have more than 10 years of product production experience. The produced 8011 aluminum foil products are clean, flat, clean and free of foreign matter.
If you are interested in Food contact aluminum foil 8011 price , please click on the online customer service on the right immediately, or send an email to us, tell us how to use it, the specifications you need and Quantity, we will provide you with a satisfactory purchase plan and quotation quickly and accurately! Your inquiry will get our timely attention.