Aluminum Foil Jumbo Roll Food Packaging
HTMM produces aluminum foil for packaging in the food industry. Due to years of work, continuous development, professional knowledge and innovation, HTMM relies on the most advanced technology and the requirements of high-demand markets such as food packaging to modify its
aluminum foil rolls
. Its goal is to provide high quality products and services to provide customers with maximum food safety.
Through the rich experience of using this product, HTMM not only meets the characteristics of aluminum, such as preservation of food under perfect conditions, heat resistance, corrosion resistance and boiling water resistance, but also ensures the following requirements:
Comply with European food regulations and American standards FDA, creating a more suitable solution than food contact. Non-stick performance. It can ensure that your dishes are easily demoulded without sticking to the food.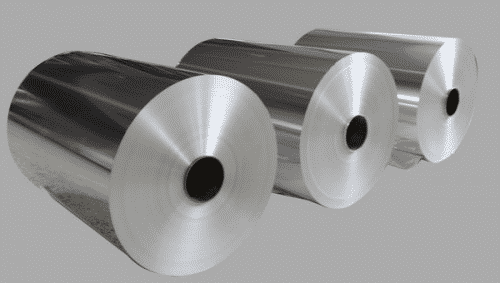 Aluminum Foil Jumbo Roll Food Packaging
HTMM has invested tremendous efforts in research and development, aiming to provide customers with improvements in product mechanical properties, while using special alloys to reduce the thickness of materials and improve their performance, while maintaining product quality standards.
HTMM can provide aluminum foils of various thicknesses and can customize the final product, so it has become a star product in food packaging.
HTMM aluminum foil is an ideal solution for packaging dairy products, pancakes, jams, etc.
It can meet the most stringent food regulations, such as the FDA (U.S. Food and Drug Administration) or European food safety standards. Due to the lack of BPA (materials that may contaminate food in plastics) and PVC (plastics), both specifications are highly respected in the food industry. In addition, due to its special composition, it can be heat-sealed to all possible substrates.
Because of Aluminum foil barrier protection against light, humidity and taste loss, as well as preventing external pollution, the safety and quality of the product can be guaranteed.