Aluminum foil 8079 is a flexible and unique metal with a mild temper and an attractive surface. in the food packaging industry, beer brands and household foils, bottle caps that Flexible Packaging 8079 Aluminum foil is widely used .

Alloy 8079 is commonly used to produce aluminum alloy foil types, Aluminum foil 8079 is mainly designed for general packaging of pharmaceutical and cosmetic products and has better properties than pure aluminum foil.Most importantly, we manufacture products according to customer needs.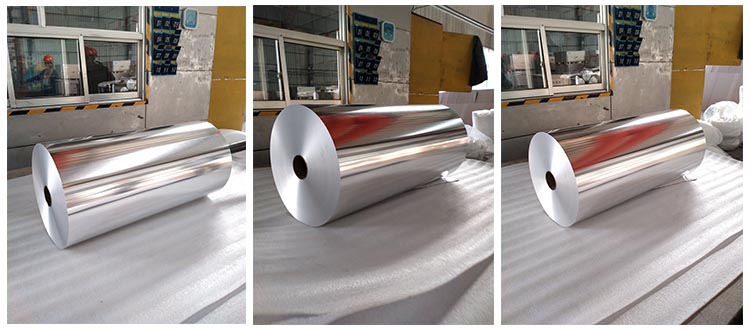 1. For food packaging: Flexible packaging foil is made by combining with other materials, which can be used for packaging sweets, tea, bread and other foods. Aseptic foil is also available for packaging, such as plain milk paper/cardboard bags.
2. For medicine packaging: capsule board with aluminum foil, medicine cap, bubble foil, medicine packaging bag.
3. For lunch box products: Usually used for food lunch boxes and air mail lunch boxes without wrinkles.

1. Non-toxic, tasteless, safe and hygienic.
2. High strength, excellent expansion and compressive properties, easy to form.
3. It features shading and ventilation.
The price of 8079 aluminum foil can vary depending on several factors. Some of the main factors that can affect the price of 8079 aluminum foil are the size and thickness of the foil, the quantity purchased, current market conditions, production costs and shipping costs.

Aluminum foil is not only in direct contact with food, but also a safe packaging material that has no harm to human health. The surface is clean, sanitary, there are no bacteria and microorganisms that do not multiply on the surface. Al Foil 6mic 1235 O Alloy is a kind of opaque packaging material, so it is a kind of good packaging material for solar radiation products. It has good plasticity, so it can be used for packaging all kinds of products. It can also pour containers of any shape.



At present, it is mainly engaged in the sale of aluminum paper, aluminum foil, hookah foil, aluminum foil, aluminum foil, aluminum foil, aluminum foil raw materials. With advanced technology and equipment and a strong R&D team, HTMM Industry has quickly established an important position in the international market and has become one of the most reputable manufacturers of adhesive paper and paper products in China.

Meat or seafood sold at the market can be wrapped in plastic wrap while still fresh, then wrapped in aluminum foil and placed in the refrigerator to freeze the ingredients faster and preserve the freshness of the food. ! Its various magical uses enable modern busy people to do more household chores with less effort. So don't throw away used aluminum foil!

In addition to considering the quality of the product when choosing a manufacturer, whether the quality of the product is commensurate with the price of the product is a standard considered in the selection of the manufacturer.

We are a large-scale manufacturer of aluminum plates integrating scientific research, production and sales. Since its establishment, the company has always prioritized the interests of customers, using new technologies and years of experience in manufacturing equipment to produce various technical indicators. Food grade aluminum foil, strive to produce high-quality products and follow the quality policy, responsible for every process, responsible for every product and responsible for every user, and serve customers wholeheartedly.

As a well-known brand in the aluminum processing industry, our products meet national standards and win customer satisfaction. Currently, we are able to provide a variety of high-quality products for the food industry. Based on the assurance of appearance and appearance quality, we can prevent the appearance of black oil spots, bright lines, roller print, small black silk, scratches, bumps and gnats.

Today, we own and operate a variety of businesses and invest in sustainable industries. Htmm offers unique knowledge and capabilities through its operations in a wide range of market segments including aluminum, energy, metalworking, renewable energy and batteries. HTMM is committed to leading to a more sustainable future by creating more sustainable societies by transforming natural resources into products and solutions in innovative and efficient ways.

When used to wrap food for cooling or freezing, wrapping the material tightly around the food works well to reduce moisture transfer, odor spread, and vapor transmission. When freezing food, wrap food tightly first in polythene bag and then in foil. to trap oxygen in frozen foods and prevent frost. Line a plate with foil for easier clean-up of drips from pies, fruit, meat and poultry.

It can be quality guaranteed to be shady, non-falling, dark, non-polluting and free. It is used for moisture-proof and decorative packaging of high-quality cigarettes and sweets. Flat Aluminum Foil Jumbo Roll 1235 Soft Temper is widely used, such as aviation food packaging, ordinary meat packaging, cigarette packaging, etc.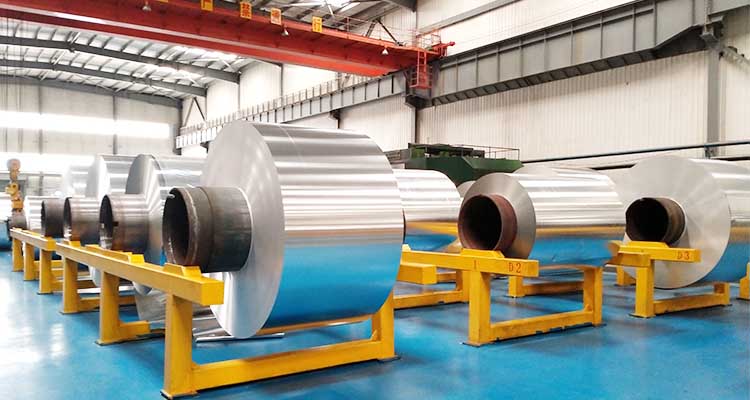 Flexible packaging and food contact applications. Laminated with woven, bubble and EPE, XPE foam as insulation material, can be used as cushion, wall covering to make umbrella or ice pack; when used as a first aid blanket, it can retain 80% of the body's radiant heat. Make electrostatic protective bags for electronic products.


When selecting suppliers and negotiating prices for 8079 aluminum foil, it is important that manufacturers and customers carefully consider their needs and budgets. By considering factors such as size, thickness, quantity, market conditions, production costs, and transportation costs

Alloy 8079, H14, H18 and other tempers and thicknesses ranging from 10 to 200 microns are widely used in the production of alu-alloy foils that provide excellent properties for many applications. Alu foil 8079 is mainly used for general packaging of pharmaceutical and cosmetic products and has better properties than pure aluminum leaf. Most importantly, we build products based on customer needs. Alu Foil 8079 foils for HTMM Lamination serve various markets such as packaging foil and pharmaceutical foil.

HTMM is a professional supplier of 8011/8079/1235/1060 alloyed aluminum foil heavy coils, we offer low price and fast production and delivery. Large aluminum roll foil can be used to make foil container / foil pan / foil plate, it is a very attractive household packaging material known for its water and oil resistance, light insulation and heat conduction. It is environmentally friendly and reusable. It is reusable and insulates light and heat. These methods are widely used in food packaging.

It is non-toxic, waterproof, tasteless, oil-resistant and durable due to its well-known anti-corrosion properties. Large commercial rolls of aluminum foil are widely used in many fields including food industry, pharmaceutical industry, decoration, hairdressing and other sectors. Our factory is a professional manufacturer of large rolls of aluminum foil products.