8011 aluminum foil is a commonly used aluminum foil specification model, namely 8011 aluminum foil, which has obvious advantages, so it is quite popular in the user group, and has become the application of medicine packaging, food packaging, cable foil, sealing foil and other fields. When choosing 8011 aluminum foil, customer should first consider the price of the product. What are the characteristics and specifications of 8011 aluminum foil?
Characteristics of
8011 aluminum foil
1. The surface is clean, uniform in color, free of speckles and flat.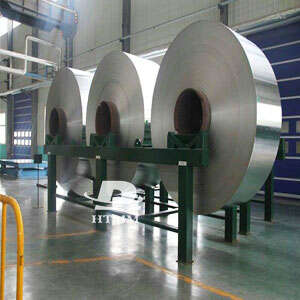 2. It has excellent moisture-proof performance, light blocking and high barrier ability, strong mechanical performance, high explosion resistance, puncture resistance and tear resistance.
3. Non toxic, tasteless and hygienic.
4. After compounding, printing and gluing, aluminum foil is widely used as packaging material.
8011 aluminum foil product specification
Product status: O, h14, H16, h18, H19, H22, H24
Common specification: 0.008-0.09mm
Width: 50mm-1600mm
Application fields:
pharmaceutical packaging foil
, tape foil, food packaging, cable foil, milk cover material, sealing foil, etc
Processing technology: Hot Rolling Cold Rolling
Uses: pharmaceutical packaging foil, tape foil, food packaging, cable foil, milk cover material, sealing foil, etc
It's good to choose HTMM aluminum foil manufacturer. The big brand is more trustworthy. We have been forging ahead in the industry for 10 years, accumulated good reputation in the market, and won praise from more than 1000 clients. With a more real heart, we have produced a more reliable, more guaranteed quality and more affordable .We always adhere to the tenet of "all from the customer, all for the customer", and we have made our products more affordable You deserve 8011 aluminum foil.