Since the 1980s, the packaging industry has been an important consumer market for aluminum. In the 21st century, the application of aluminum in the packaging industry has developed faster. In 2005, the amount of aluminum used in packaging and containers worldwide accounted for about 2l% of the total global aluminum production. Aluminum packaging materials mainly include pure aluminum plates, alloy aluminum plates and aluminum foils, etc., mainly used in food packaging, pharmaceutical packaging and other fields.

Aluminum's thermal conductivity, light weight, formability, protection, resource saving, recycling, health and safety, etc., make it widely used in food, pharmaceutical packaging and other aspects. At present, China's food industry is booming, and the emergence of aluminum for food packaging has raised the level of food processing and modernized people's eating habits. From the perspective of market development trends, fresh agricultural products and natural foods will become important development markets for aluminum for packaging in China.

HTMM aluminum foil has high barrier to water, water vapor, light and aroma, independent of the environment and temperature. Therefore, it is generally used in cigarette packaging, moisture-proof packaging, etc. to prevent the packaged food from absorbing moisture, oxidizing and volatilizing. It is especially suitable for sterilization packaging of high temperature cooked foods.

HENAN TENDELI METALLURGICAL MATERIAL CO.,LTD mainly supply 1,3,8 series alloy, thickness from 0.006-0.2mm,width from 200mm-1700mm high quality aluminum foil. our products are widely used in food, drinks, cigarettes, drugs, buildings ,vehicles, and etc.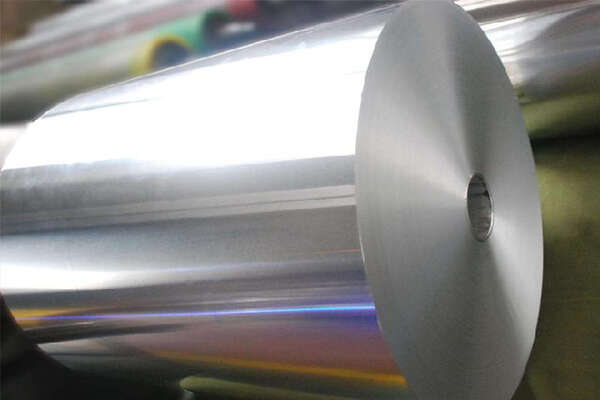 Any inquiry of aluminum foil please freely contact us, we are sure your any inquiry or requirement will get prompt reply.