When choosing an aluminum foil factory, it is important to consider several key factors to ensure you select a reputable supplier that will meet your production needs. One of the major things to evaluate is the production capacity of the factory. Look for a factory with the modern equipment you need to produce the type and volume of foil you need. It should have large rolling mills, high-speed slitting machines, annealing and tempering lines. Inspect their facilities and processing technologies to ensure they are capable of achieving the latest investments and tight thickness, width and dimensional tolerances. Also evaluate factory production capacity to control your order size and future growth. Ask for information about current output levels and expansion plans.

In addition to manufacturing expertise, consider the factory's experience and industry reputation. Choose a supplier with a proven track record of manufacturing your grade of aluminum foil jumbo rolls for several years. Request references from other customers and check online for reviews. Established factories tend to have more stringent quality control systems in place throughout the process. Inquire about their testing equipment and methods of ensuring that the foil meets requirements such as thickness consistency, surface finish, and so on. It's also important that they have a full-time staff of engineers focused on process and product optimization. This shows a commitment to continuous improvement that is important for maintaining high and consistent standards.

Also assess the financial stability of the factory. Well-capitalized suppliers tend to invest in new technologies and have backup capacity during equipment upgrades. They will also be in a better position to withstand periods of economic instability. Review basic financial documentation or ratings from organizations when available. Contracting with independent third parties to develop new foil grades indicates an important long-term market approach for innovation capabilities and reliable partners. Finally, evaluate supply chain factors such as logistics networks to handle large shipments and inventory management systems for order tracking. Consider lead time and delivery frequency options.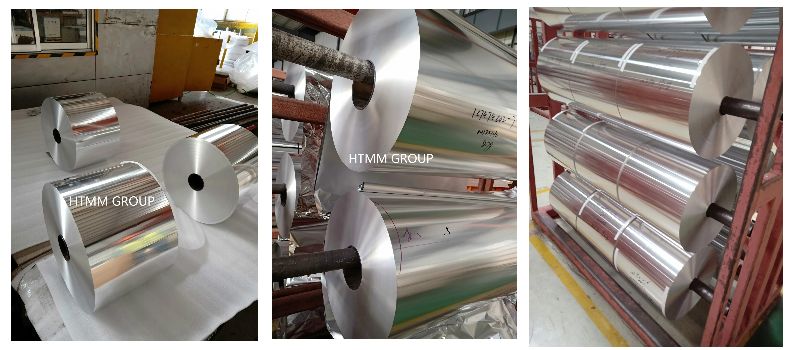 If you have any inquiry about aluminum foil , please contact us.


Conduct on-site audits of any final candidate factories considered after the initial evaluation is completed. Visit production areas and processing lines to confirm firsthand that they conform to file facility and capability demands. Inspect equipment and measure current production conditions to assess actual operations, quality systems and worker professionalism. Request to see internal certifications, recent audit reports and specific customer product test results when available. Meet with technical staff and factory management to assess professionalism, technical knowledge and responsiveness. Check that safety, environmental and social responsibility programs are comprehensive. Make sure factory goals and values align with your company goals and values. This type of pre-contract due diligence helps ensure factory suitability and mitigates future compliance or production risks. Overall, taking the time for a thorough evaluation identifies the best aluminum foil jumbo rolls production partners.

HTMM aluminum foil factory stands for Heat Transfer Metallized Foil and refers to a special aluminum foil product that has undergone a unique coating process. Standard HTMM production uses physical vapor deposition (PVD) to deposit a thin layer of a metal such as aluminum foil jambo rolls or aluminum alloy onto a surface of the foil substrate. This application technique is under vacuum and allows a very fine, uniform coating to be applied. The deposited metal layer can be as thin as 0.05 microns but is sufficient to significantly increase the heat transfer capacity of the foil when used in packaging applications.

The metallized surface acts as a heat sink or reservoir that efficiently conducts and disperses thermal energy. This rapid heat absorption and dispersion allows products packaged in HTMM foil to cook or brown more quickly and evenly than traditional foil. Typical uses include ovenable food trays and bags, microwavable food wrappers, baking/cooking cups and outdoors. Metal surfaces direct heat to conserve moisture while creating browning, crisping or charring effects. Some HTMM foils have treatments to prevent food from sticking to the hot metal layer even when heated. Overall, HTMM offers different aluminum foil roll sizes ,best aluminum foil,innovative packaging transformations and an innovative solution for food manufacturers.

HTMM aluminum foil factory maximizes both productivity and quality outcomes. Its efficient conducting properties allow shortened cooking and processing cycles. This increases throughput without compromising results. Compared to traditional conductive methods, consistent heat helps mitigate under or overcooking issues. For consumers, HTMM foil packaged products provide a restaurant-quality look and experience from the convenience of home. Whether crafting gourmet party appetizers or a quick weeknight meal, HTMM is transforming the cooking landscape through revolutionary foil technology.


Here are two benefits of working with an experienced HTMM aluminum foil factory:
Product Production Control

A reputable HTMM aluminum foil factory will have strict control measures to ensure consistent product quality. Their facilities are equipped with advanced coating machinery, vacuum deposition equipment and inline quality monitoring systems. Key factors such as coating weight, thickness uniformity and adhesive strength can be strictly controlled. HTMM characteristics such as heat transfer rate and non-stick characteristics directly affect the performance of the end product. Experienced factories understand this, so their standard operating procedures and employee training aim to minimize any process variations. Strict adherence to production specs helps minimize risk for brand owners.

Export experience

An established HTMM foil factory will have experience exporting to different global markets with different regulatory standards and packaging requirements. They are updated on international compliance guidelines such as FDA, EFSA and Halal certification regulations. The factory's shipping and documentation processes will be optimized to clear customs smoothly. Their familiarity with overseas demand trends also ensures lead times are met. Resolving any international supply issues efficiently protects the reputation of the brand owner. A factory with international qualifications and client references provides greater confidence in their ability to scale or adapt as new export opportunities arise.

Working with the HTMM Aluminum Foil factory, which has proven production management capabilities as well as global market experience, provides different aluminum foil roll sizes,brand owners with an expert and reliable manufacturing partner. It helps maximize compliance, speed-to-market and oversight critical to business success.

FAQ

Q: Are you a manufacturer?

A: Yes, we are.

Q: Do you offer free samples?

A: Of course, we are pleased to send you free samples for your evaluation. But currently we need you to kindly pay the delivery fee by yourself if you want to have our samples.

Q: What is your MOQ?

A: Normally 3 tons is required as our minimum order quantity. We can accept smaller quantities if the warehouse has the correct stock size.
The company has good technical force, good production equipment, testing equipment and complete quality management system, We are committed to continuously improve product quality and service levels, and serve more customers. We always pay attention to the integration of resources, based on the concept of beneficial cooperation, and we sincerely hope to establish long-term and stable business relationships with you.