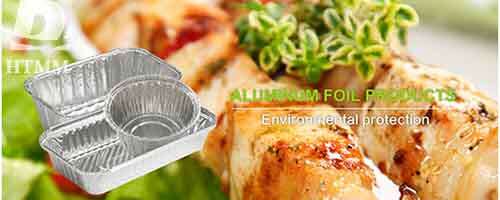 BRUSSELS, December 11, 2019-European Aluminum is ready to support the European Green Transaction issued earlier by the European Commission. Adopting a bold industrial strategy, it is expected that by 2050, the industry can reduce carbon dioxide emissions from primary production by up to 70%, and save 1.5 billion tons of carbon dioxide emissions by increasing recycling.

It can be seen that aluminum will make a significant contribution to reducing environmental pollution. Utilizing the recyclability and convenience of metals, aluminum foil will occupy an important position on the green road of today. As for environmental pollution, environmental protection has become the mainstream consciousness, and green trading is becoming more and more important. Aluminum foil will become more and more popular as a green and environmentally friendly material. It is a new choice for the catering industry and food packaging. The market scale in first-tier and second-tier cities has shown explosive growth. Aluminum foil lunch boxes and containers have better application prospects and larger Market potential.

As a member of the green trade road, HTMM is a manufacturer and seller specializing in the deep processing of aluminum foil, and has its own production base. The surface of the aluminum foil produced by our company is clean, uniform thickness, safe and hygienic. Products are sold all over the world and are recognized by the industry. Welcome to visit and consult!