Aluminum alloy 8079 is widely used for the production, which offer the it can produce different thickness and different price.Due to its advantages,it used in food package.7 Micron Alu Foil Packaging 8079 is a flexible and unique metal with mild temper and attractive surface. It is an ideal product for applications that require materials with higher tensile strength that are not compromised during drug packaging processes.

Aluminum foil 8079 has great advantages for packaging, and has also become one of the most widely used packaging materials.. It has many usages,it can used in food packaging industry.

7 micron aluminum jumbo roll is widely used for flexible packaging and material . Alloy includes 1235,8011,8079. This application requires strict surface processing and strength. Please be serious when you make the purchase, don't just pay attention to the price, check the TDS at the same time, make sure the brush level and needle hole pass. We could supply alu sheet thickness from 0.0053-0.2mm, width from 50-1730mm. Alloy includes 8011,8079,1235, which is widely used in many kinds of industrial materials packaging, containers, composite materials, Electrical and Electronics Engineering, printing, etc.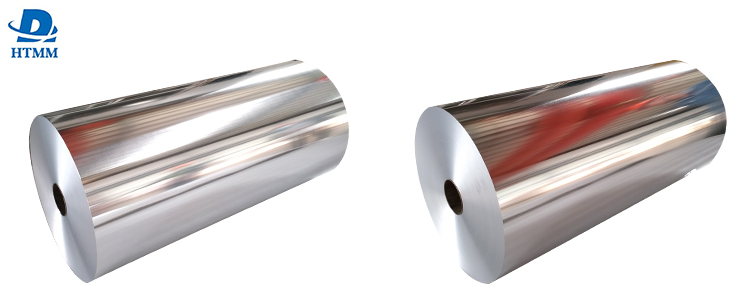 Because alu foil has the characteristics of smooth surface, light, good shade, not easy to corrode, non-toxic, easy to process, it can be mixed with flexible packaging materials composed of paper and plastic.

Especially after aluminum jumbo foil and plastic and paper composition, the protective performance of alu foil is combined with the strength of paper and the thermal insulation performance of plastic, which further improves the protective performance of packaging materials to water vapor, air, ultraviolet and bacteria, and greatly expands the application market of aluminum foil.

It is an ideal product for applications that require higher tensile strength materials that are not compromised during bar packaging processes. The combination of alloy 8079 and temper H18 have optimal performance in many foils. 8079 has many usages,such as industry, and household foil, etc.

Alloy 8079 is widely used to produce aluminum alloy foil grades, it can used in many aspects,it has different temper and thickness,we can produce it according to customer needs. Aluminum foil 8079 as pure aluminum foil,it is widely designed for food package,pharmaceutical and cosmetic products and other aspects. Most importantly, we must be acheive customers' requirements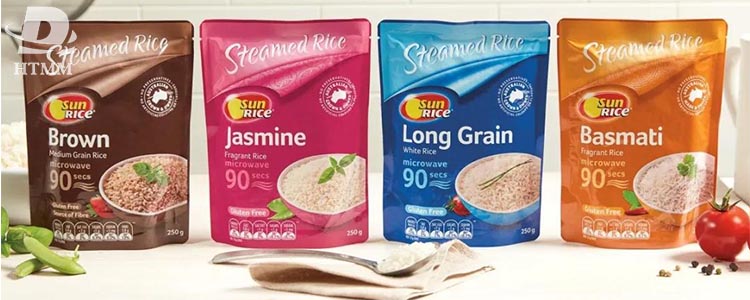 1. For food packaging: compounded with other materials to make flexible packaging foil, which can be used for packaging candy, tea, bread and other foods. Also available for aseptic foil packaging, e.g. plain milk paper/cardboard bag.
2. For medicine packaging: capsule board with aluminum foil, medicine cap, bubble foil, medicine packaging bag.
3. For lunch box materials: usually used for food lunch boxes and air mail lunch boxes without wrinkles.



HTMM is a professional supplier of 8011/8079/1235/ 1060 alloy alu foil large coils, we offer low price and fast production and delivery. The large alu foil roll can be used to make foil container / foil tray / foil plate, it is a superior household packaging material which is characterized by water and oil resistance, light insulation and heat conductivity. It is environmentally friendly and reusable. Due to these features, it is widely used in the food packaging industry.


Aluminum is contains between 92 and 99 percent aluminum that made from an aluminum alloy . Typically thickness between 0.00017 and 0.0059 , foil metal can be produced in many widths and thickness for too many applications,such as household,industry.It is used to produce thermal insulation for the construction industry, filament stock for air conditioners, electrical coils for transformers, capacitors for radios and televisions, insulation for storage tanks, decorative products, and containers and packaging. The reason why the aluminum foil is so many uses because it advantages.the most important reason is being that the raw materials needed for its production are larger. Aluminum foil is cheap, durable, non-toxic and grease-resistant.

Due to the good character of anti-corrosion, non-toxic, waterproof, tasteless, grease-resistant and durable. Large alu foil rolls for sale are widely used in many fields, such as food industry, pharmaceutical industry, decoration, hairdressing and other sectors. Our factory is a professional manufacturer of large rolls of alu foil products.

Aluminum foil is a safe packaging material, not only in direct contact with food, but also without any harm to human health.Its surface is clean, sanitary, there are no bacteria or microorganisms that cannot grow on its surface. Al Foil 6mic 1235 O Alloy is a kind of opaque packaging material, so it is a kind of good packaging material for solar radiation products. It has good plasticity, so it can be used for packaging all kinds of products. It can also spawn containers of any shape.

At present, it is mainly engaged in the raw materials of aluminum paper, aluminum foil, hookah foil, household aluminum foil, flexible packaigng aluminum foil, container aluminum foil, industrial aluminum foil and sales. With advanced technology and equipment and a strong R&D team, HTMM Industry has quickly occupied an important position in the international market and was one of the most influential manufacturers of adhesive paper products and paper products in China.

Market-bought meat or seafood can be wrapped in plastic wrap while still fresh, and then wrapped in aluminum foil and placed in the refrigerator, so that the ingredients freeze faster and preserve the freshness of the food. ! Its various magical uses make modern busy people do more housework with less effort. So don't throw away the used aluminum foil!

When choosing a manufacturer, in addition to considering the quality of the product, whether the quality of the product is proportional to the price of the product is a consideration standard for choosing a manufacturer.

We are a large-scale manufacturer of aluminum foil that integrates scientific research, production and sales. Since its establishment, the company has always put the interests of customers first, using new technologies and years of experience in the production of equipment to produce different specifications. Food grade aluminum foil, strive to produce high quality products and follow the quality policy to be responsible for every process, responsible for every product and responsible for every user and serve customers wholeheartedly.