Q1: What are aluminium foil tapes?

  A1: An aluminum foil tape is made of aluminium foil and coated with acrylic adhesive. It has high peel strength, excellent adhesion and oxidation resistance, good corrosion resistance and good flame resistance. It is available in several types, such as ordinary tapes, conductive tapes, high-peel tapes, reinforced tapes, marine welded tapes, heater-specific tapes, etc.

  Q2: What are functions of aluminium foil tapes?

  A2: The purity of an

aluminium foil roll

for tapes are 99.95% and more. This enables a tape to prevent human bodies from EMI and insulate unnecessary voltage. The aluminum foil tape is bonded to the joints of all the aluminum foil composite materials, the sealing of the insulation nail puncture site and the repair of the damaged portion. It is mainly used as the main raw and auxiliary materials for refrigerators and freezers production plants, and is also a must-have raw material for the insulation materials distribution department. It can also be used for steam tube outer wrapping to prevent temperature loss.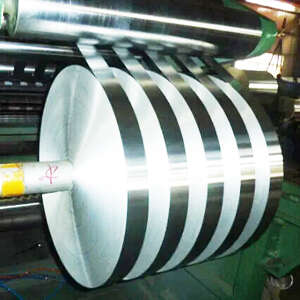 Q3: Can an

aluminium foil tape

be used for pot repairing?

  A3: Yes. Completely clean the damaged area of the pot, and no water or oil should be left on the surface. The tape should be pressed flatly on the area.

  Q4: Can I use a pot to contain drink water after repairing the pot with aluminium foil tapes?

A4: The main ingredient of the tape is still aluminum. As long as the temperature is not too high (100 degree and less), it's safe to use. Although some people believe that excessive intake of aluminum might lead to dementia, a small amount of aluminum here does not harm to your health.