8011 food grade aluminum foil is one of HTMM's superior products. The thickness range of production is 0.008mm-0.04mm, and the width can be controlled within 200-1400mm according to customer requirements. To meet the needs of our customers in different markets.

Food grade aluminum foil 8011 belongs to the 8 series alloy aluminum foil, which is an aluminum foil product with other alloy elements added. Due to the addition of the alloy Al-Fe-Si element,
which accounts for more than 1% of the total alloy elements, its alloy performance also has a higher advantage. Better than pure aluminum foil. It is widely used in household food packaging.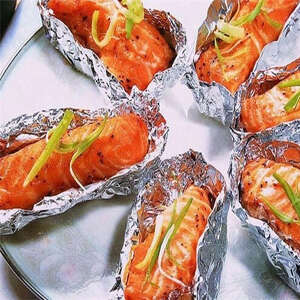 The main models of the 8 series aluminum foil include 8011 aluminum foil, 8021 aluminum foil and 8079 aluminum foil, which are usually used as packaging materials.
8011 food grade aluminum foil
is commonly used in household food packaging and fast food packaging. For example, take-out meal boxes, airline meal boxes, etc.

Because the food aluminum foil 8011 produced by HTMM has a clean surface, uniform color, no spots and no pinholes. At the same time, it also has excellent moisture resistance, light-shielding and high barrier capacity, strong mechanical properties, high explosion resistance, and strong puncture resistance and tear resistance. Non-toxic, tasteless, safe and sanitary. Laminated, printed and coated aluminum foil is widely used as packaging material.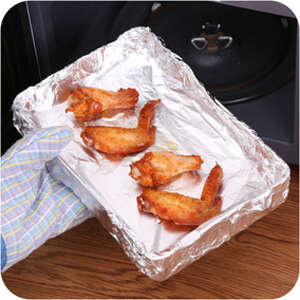 HTMM aluminum foil price calculation method:
HTMM aluminum foil price calculation includes two parts: the average closing price of the Yangtze River spot A00 aluminum ingot delivery day + processing fee. As the price of aluminum ingot fluctuates daily, the price of aluminum foil will vary. If you want to know the price per ton of 8011 food grade aluminum foil, please feel free to contact us. We can also send the specifications of the hot-selling aluminum foil in your local market for your reference.