8011 aluminum foil for Flexible duct

8011 aluminum foil for Flexible duct is widely used in flexible duct industry and air conditioning industry. The aluminum foil air duct adopts stretched pure aluminum foil, which is formed by continuous spiral clamping. The quality of the aluminum foil attached to the surface directly affects the quality and life of the air duct. Use high quality aluminum foil base material, alloy 8011, temper H22 or O, thickness 0.06-0.13mm, width 50-100mm. 76 / 152mm outer diameter 500mm can make special specifications according to your requirements.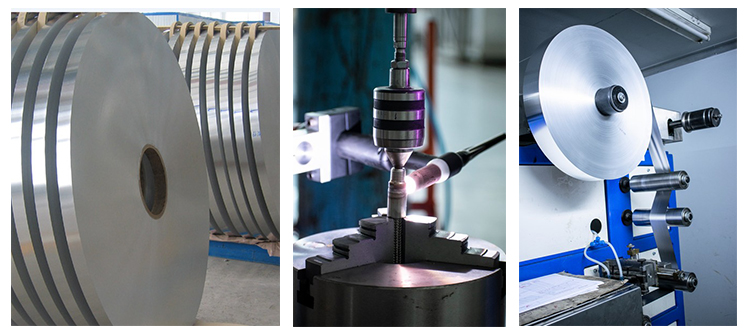 Aluminum foil for Flexible duct

8011 O aluminum foil is used for air duct, which are usually used in humid environments, such as outer packaging, mechanical components, refrigerators, and air-conditioning ventilation ducts. They have good anti-rust properties. Due to the improved corrosion resistance, the generation of surface corrosion powder is greatly reduced, thereby improving the ventilation quality. 8011 aluminum foil is clean and oil-free, the color is uniform, the plate type is well controlled, and there are no pinholes. It has excellent moisture resistance, shading and extremely high barrier capacity, strong mechanical properties, high explosion-proof performance and strong impermeability.

Aluminum foil Price per Ton quoted by HTMM Aluminum show big advantage than other manufacturer on the market. The aluminum processing industry is developing rapidly. There are many types of aluminum plate and aluminum foil. Among them, 8011 aluminum foil is widely used and the demand is increasing.