In order to meet the market demand for aluminum alloys from aluminum pallets to the current double-zero foil, architectural aluminum formwork and aluminum alloy car, HTMM has always carried out innovative lightweight research in its work, and continuously strengthened the research and development of aluminum deep processing. It extends to the downstream of the industry and gradually forms an industrial system integrating R&D, production, sales and service of high-end double-zero foil, green building aluminum formwork, aluminum alloy lightweight box car, precision industrial profiles and other light alloy materials.
0.006—0.007 mm double zero aluminum foil manufacturer
Food safety concerns human health. At present, most food packaging is plastic or aluminized materials, which has great environmental problems and is not conducive to food preservation and preservation. In developing countries, 30% of food is wasted due to deterioration due to lack of effective packaging.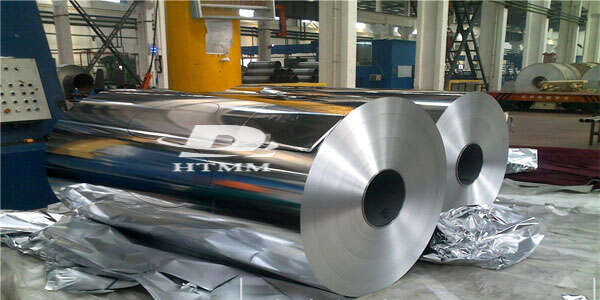 Double zero Aluminum foil
packaging has a series of unique advantages such as aseptic, moisture-proof, fresh-keeping and recyclable, and is an excellent packaging material. HTMM has successfully developed the short process of "casting and rolling instead of hot rolling" in 10 years. The product quality has met the requirements of the world's top customers, forming a competitive advantage of fast product delivery, good quality and low production cost, which has laid the foundation for HTMM. The foundation of
high-quality double-zero foil manufacturers
and demonstrates the technological advancement of the industry.
At present, HTMM specializes in the production of high-quality double zero foil of 0.006-0.007 mm, which is less than 1/10 of the diameter of hair. It is widely used in food, beverage, cigarette, etc., and has become the leading double-zero foil manufacturer in China. It has been exported to more than 60 countries and regions around the world, which has promoted the upgrading of the food packaging industry and helped food companies to provide consumers with safer and more reliable health food.