Where Can We Buy Aluminum Foil ?
Aluminum foil is very useful in our daily life, such as food packaging, cooking, barbecue, and packaging chocolate, cigarettes, etc. Aluminum foil is a high quality material, which has the functions of waterproof, oil proof, heat insulation, heat conduction, heat preservation, etc., can be recycled and used, and is environmentally friendly. Due to its unique comprehensive performance, it has been widely used in food packaging, pharmaceutical packaging, aviation, electronics, machinery, architectural decoration and other fields.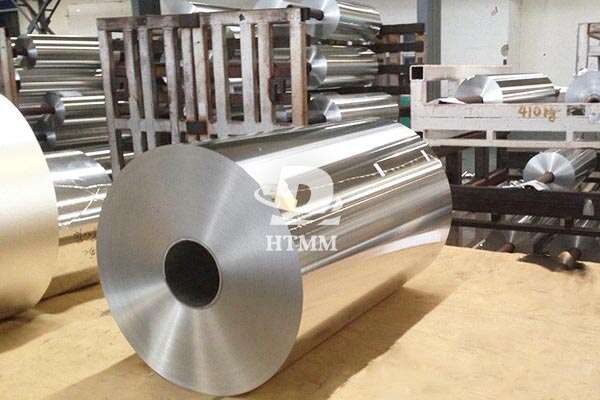 Buy Aluminum Foil
It is very convenient when someone wants to buy aluminum foil, because we can find it in supermarkets. Most aluminum foils are in rolls, also called aluminum foil rolls. Of course it is for household use. However, if we are a corporate purchasing manager and the company needs a large amount of aluminum foil, we can no longer buy aluminum foil from the ordinary market because of the high cost. How do we find the aluminum foil manufacturer?

Choose Aluminum Foil Supplier
We can find aluminum foil suppliers on Alibaba and other B2B buying websites, but we should also pay more attention. There may be many small companies that do not have mature technology and cannot guarantee quality. China is a large country rich in aluminum resources, so in the export market, China is one of the most famous supplier countries. Unlike aluminum plates and other products, aluminum foil processing requires more advanced technology and craftsmanship. The thickness of aluminum foil is very thin, so professional production machines are required. Packaging and delivery after processing are also very important, and then it is far from enough, and after-sales should be considered. If you consider all these factors and the supplier has met all your needs, then you will find a good manufacturer to buy aluminum foil. HTMM is also an excellent aluminum foil manufacturer. We have provided services to more than 60 countries around the world. We have focused on the export and production of aluminum foil products for more than 10 years. We export 2 million tons of aluminum foil products to the world market every year. If you contact us to get a quote, I believe you will not be disappointed.

Aluminum foil packaging and storage
Since aluminum foil is different from aluminum plate, it is easy to store and transport. Therefore, aluminum foil is very thin. If it is made into a plate shape, it will hardly damage its surface and performance. In the production process, the aluminum alloy is rolled into aluminum foil, and after a certain length, it is cut into aluminum foil rolls. Aluminum foil rolls of different thickness and width are used in different fields.

HTMM specializes in the production of household aluminum foil, catering aluminum foil, container aluminum foil, flexible packaging aluminum foil, industrial aluminum foil, medicinal aluminum foil, etc. According to the different fields of use, the models are 8011, 3003, 1235, 1050, 8079, 8006, etc. With O, H18, H22, H24, etc.
the main specifications are 50-1500 mm width,0.006mm-0.2mm thickness.