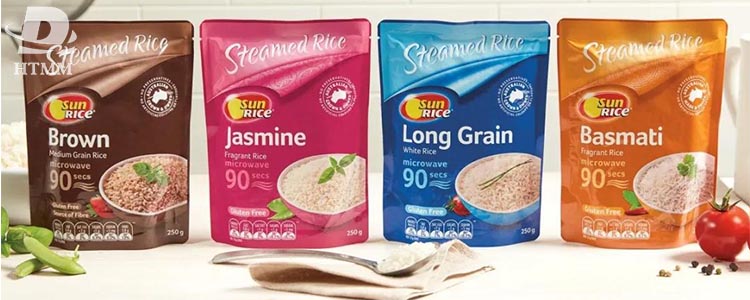 This is the age of packaging. It is not just the vast majority of products that need to be packaged.

For ordinary products, the packaging is to prevent moisture and air leakage, and it can also make the products look more beautiful and more attractive. Enhancing the beauty and quality of the external image of the product also plays a vital role in the hygiene and shelf life of the product. Among so many packages now, the characteristics of aluminum foil make it more and more widely used in the packaging field, and gradually become a shining star in the packaging industry.

Characteristics of aluminum foil packaging

The aluminum foil is made of electrolytic aluminum with a purity of 99.0%-99.7%, which is made after many times of rolling. This soft metal film is not only moisture-proof, air-tight, and shading, but also has the advantages of maintaining fragrance, non-toxic and tasteless, etc., such advantages It is unmatched by any other existing packaging materials. This is the practical side of aluminum foil. Its gorgeous side is reflected in its elegant silver-white luster. People can give full play to their imagination and print beautiful patterns and patterns with their own characteristics and colorful colors.

It is precisely because it is super practical and colorful that aluminum foil packaging is becoming more and more popular and the market space is unlimited.

Advantages of aluminum foil packaging:

Aluminum foil has a shiny metallic luster and is highly decorative; it is non-toxic, tasteless, and odorless; it is relatively light in weight, and its specific gravity is only one-third of that of iron and copper. It is extensible, thin, and has a small weight per unit area; shading Good performance, up to 95% light reflectivity; strong protection, so that the package is not vulnerable to bacteria, fungi and insects; stable high and low temperature conditions, no expansion and contraction at the temperature of -73~371℃; excellent barrier properties , Moisture-proof, airtight, fragrance-preserving, can prevent moisture absorption, oxidation and volatilization of the package contents, and its moisture and oxygen resistance. Aluminum foil is easy to process and can be compounded with various plastic films and papers.

Disadvantages of aluminum foil packaging:

Low strength, easy to tear, can not be used for packaging products alone. It is easy to break when folded, produce holes, and is not acid and alkali resistant.

Henan Tendeli Metallurgical Materials Co.,ltd (HTMM for short), a privately-owned enterprise established in 2009, is located in Anyang Henan Province, China. We have focused on the production and export of aluminum foil for more than ten years. There are 1500 employees including a R&D team with 30 specialists, and covers an area of 200,000 square meters.In order to move with the times, HTMM keeps introducing the state of the art equipment and technique to improve its competitiveness.