Aluminum foil rolls are a versatile and affordable option for both commercial and residential kitchens. Whether you need foil for basic food packaging, oven lining or industrial cooking needs, foil rolls come in a variety of sizes, widths and lengths to meet a variety of requirements. Here are the main factors to consider when choosing the right aluminum roll foil for commercial or home use.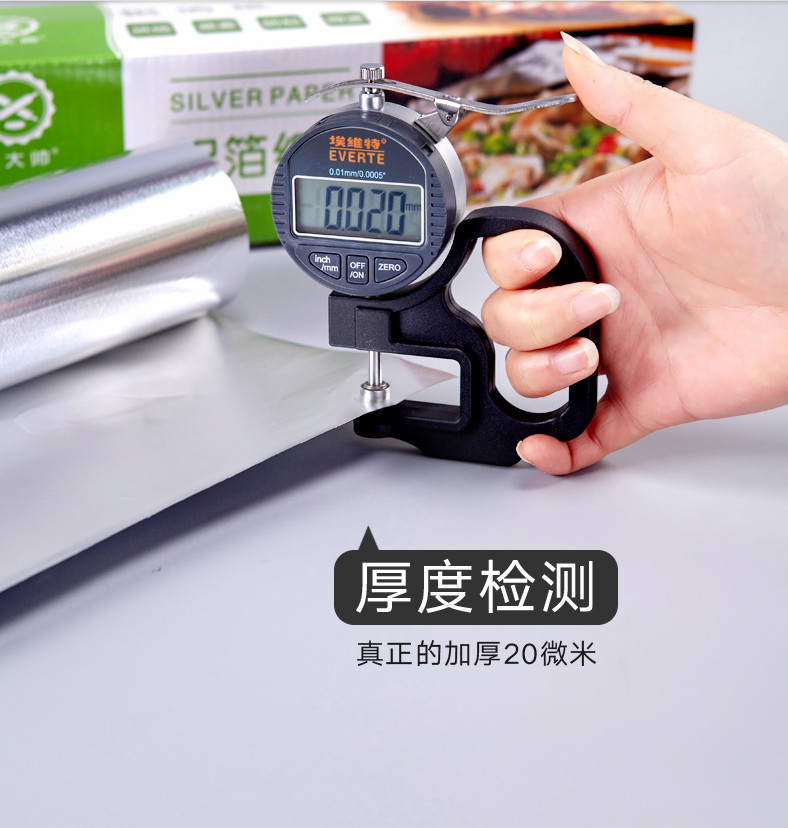 Foil Thickness

Foil rolls are available in standard, medium and heavy thicknesses:

• Standard (0.0009 - 0.0011"): General packaging, coating and storage
• Medium (0.0012 - 0.0014"): Cooking, some insulation and oven use
• Heavy Duty (0.0015"+): High temperature cooking up to 550°F and above

Heavier foils stand up better to wear and tear for commercial applications.

Foil width and length

Foil rolls come in different widths and lengths:

• 9-12" wide and 75-125 feet long: Ideal for most home kitchen needs
• 12-18" wide and 150-300 ft long: Perfect for medium commercial requirements
• 18-24" wide up to 500 feet long: Suitable for high volume bakeries and restaurants

For the same square footage, wider foil rolls are more convenient than long rolls.

Covered and Uncovered

Coated foil rolls have plastic or wax linings:

• Non-stick properties
• Easy cleaning
• Better insulation

Uncoated foil rolls generally:

• Cheaper
• Easier to rip and tear
• More flexible

Most commercial operations prefer coated foil for durability.

Additional Features

• Perforated: Has small holes for easy tearing
• Sealing strips: Allows you to protect foil packages
• Slits: Make the foil easier to tear from the roll
High quality commercial foil rolls are made from pure aluminum for maximum strength and longevity.

To summarize, foil rolls come in thicknesses, widths, and lengths to suit a variety of needs. Heavier thicknesses, wider widths and longer lengths are generally preferred for industrial applications. While uncoated foil is more flexible and affordable, coated foil lasts longer for commercial use. Perforations, slits and ties add convenience for both home and commercial kitchens. In general, the best food foil for you depend on your specific food packaging, insulation and cooking requirements.

I hope this overview of factors to consider when choosing aluminum foil rolls helps you determine the optimal options for your situation, whether commercial or residential. Let me know if you have any other questions!

There are several ways to use food foil to create more sustainable packaging solutions:

Reduce Thickness - Using thinner foils when possible can significantly reduce the amount of aluminum used. Most applications do not require the thickest types of foil.

Increase recyclability - Design foil packaging that is easy for consumers to identify, separate and recycle. Use minimal adhesive labels and avoid multiple layers of material that are difficult to separate.

Switch to recycled
foil food
- Switch to aluminum foil made with partially or fully recycled content. Recycled foil uses less aluminum and has a lower impact on the environment.

Eliminate foil liners - If possible, avoid using foil liners in packaging. Choose paper-based or recyclable plastic alternatives that are more sustainable.

Reduce Packaging - Apply the minimum amount of foil necessary around packaged food products. Remove excess wrapping that does not improve product protection.

Switch from foil containers - Stay away from rigid foil containers and containers that are difficult to recycle. Replace with more environmentally friendly paper or plastic options.

Implement filling options - Switch from single-use foil pouches to refillable containers for bulk items like coffee, nuts and dried fruit. Filling options significantly extend product life cycles.

Explore alternative materials - Explore innovative packaging materials such as seaweed, agricultural waste and mycelium that may eventually replace some aluminum foil uses.

Educate consumers - Provide tips to help consumers recycle foil-based packaging properly. Make recycling information highly visible in packages.

Participate in take-back programs - partner with
Roll Aluminium Iumbo
recyclers to offer consumer take-back programs for foil pouches and other hard-to-recycle foil packaging.

By implementing these strategies, companies can create more environmentally conscious packaging solutions with aluminum foil that reduce material use, increase recyclability, and shift to a more circular economy model.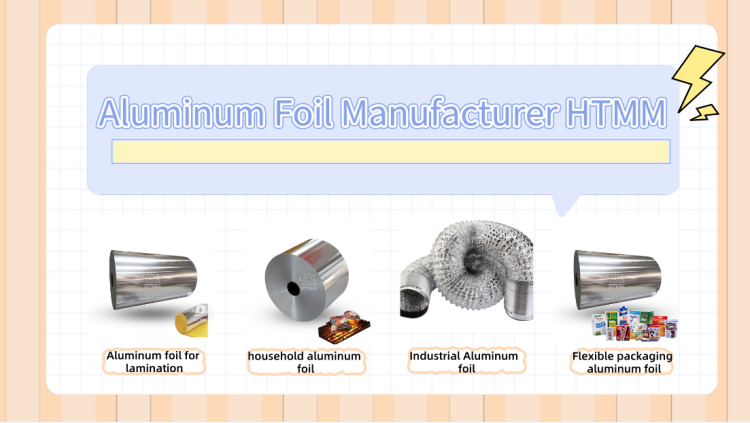 HTMM aluminum foil factory has several advantages:

Strict quality control - HTMM has a rigorous quality control system to ensure their foil products meet high standards. They use food grade and CE certified aluminum.

Large production capacity - With advanced production equipment and many years of experience, HTMM can produce roll aluminium jumbo at high speeds and large volumes to meet the demands of industrial customers.

Wide variety of aluminium foil types - HTMM manufactures standard foil, heavy duty aluminium foil, Household Aluminum foil, jumbo aluminum foil food and
flexible packaging aluminum foil
to suit different applications.

Customized services - HTMM provides services like customized foil development, small order production, foil slitting to meet the specific needs of clients.

Competitive prices - Due to their high production efficiency and economies of scale, HTMM can offer competitive prices on their aluminum foil products.

Reliability - HTMM has over 10 years of experience in foil manufacturing. They have a reputation for producing consistent, high quality foil that customers can rely on.

Packaging options - HTMM provides customized packaging solutions.
There are several main ways to ensure quality control in the production of aluminum foil:

Raw Material Inspection - Thoroughly inspect all incoming raw materials, especially aluminum coils. Check for defects, contaminants and specifications. Only approve eligible materials.

Equipment Maintenance - Properly maintain production equipment through scheduled calibration, parts replacement, and cleaning. Make sure the equipment is working according to specifications.

Process Monitoring - Closely monitor all manufacturing processes to detect any deviations from standard operating procedures. Perform inspections at critical control points.

In-Process Inspections - Perform aluminum foil inspections at various stages of production to identify and correct defects as quickly as possible. Check for uniformity, thickness, width and appearance.

Functional testing - Test finished foil samples for properties such as durability, stiffness, elongation, tear resistance and heat resistance. Make sure the foil meets the performance requirements.

Statistical Quality Control - Collect process and output data for statistical analysis to identify sources of variation. Make adjustments to reduce variability and improve consistency.

Third Party Certification - Obtain certifications such as ISO 9001, FSSC 22000 and others to verify that your quality management system meets international standards.

Define Tolerances - Define acceptable tolerance limits for features such as thickness, width, and length. Only release batches of foil that fall within specified tolerances.

Track Nonconformities - Document and investigate all nonconforming materials, products, and processes. Take corrective action to prevent recurrence.

Customer Feedback - Regularly collect feedback from customers on foil product performance. Make improvements based on customer quality requirements.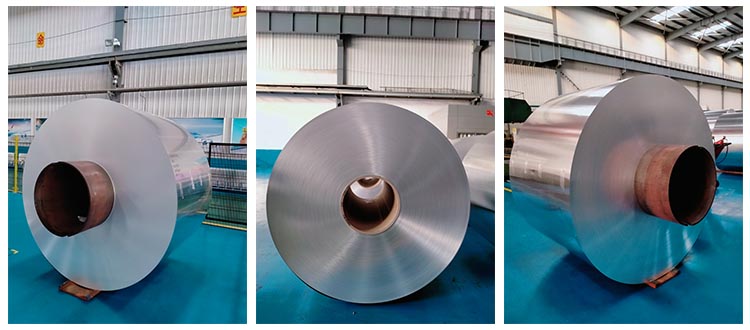 By implementing these measures, aluminum foil manufacturers can minimize defects, improve consistency, and ensure that their products perform as intended. In the competitive foil market, strict quality control is essential to maintain a good reputation and satisfy customers.