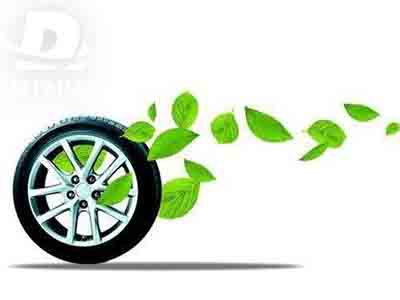 It is reported that in February 2020, the National Development and Reform Commission, the Ministry of Industry and Information Technology and other ten ministries issued a notice on the issuance of the `` Smart Car Innovation Development Strategy ''. Standards, product supervision and network security systems are basically formed. The proposed planning goals are not only a major initiative in the automotive industry, but also an excellent opportunity to drive the development of related industrial chains, especially aluminum metals that are closely related to automotive lightweight materials. industry.
Material selection has always been a top priority in the manufacturing process of new energy vehicles.In vehicle design and material application, aluminum alloy is indispensable.In terms of accuracy, environmental protection, and light weight, the comprehensive cost performance of aluminum alloy is higher than that of steel. , Magnesium, plastics and composite materials, with the rise of new energy vehicles, set off a wave of lightweight development in the materials industry. Not only that, because of its light weight, low cost, and recyclability, it is widely used in all walks of life. The market's demand for aluminum is increasing. The country has also issued a number of favorable policies to encourage industry development. The opportunity has arrived, for those who want to get the dividend of the times, it is particularly important to find good cooperative suppliers.Quality companies like HTMM are a good choice!
HTMM is a new aluminum company that mainly produces and processes 1 series, 3 series, and 8 series aluminum coils, aluminum strips, and aluminum foil.Its product specifications are complete, including pure aluminum series (1060, 1100, 1050.1235), alloy series (3003 , 8006 8011 8079). In the production process, HTMM also strives for excellence, and can provide aluminum foil products with a thickness ranging from 0.006mm to 0.2mm and a width ranging from 50mm to 1600mm. It can also produce aluminum foil according to customer requirements. Customized services are suitable for the special needs of customers with different products.

Since its establishment, HTMM has always followed the business policy of high quality products out of the warehouse, reasonable prices, sufficient supply and timely delivery, so that the company can continuously improve the competitiveness of the company while maintaining stable development momentum, and continuously provide high quality Products and perfect service, so that you have no worries, you only need to tell us your size, Let us do the rest.