Manufacturing 8006 Aluminium foil for wrinkle free lunch box
Heat sealing wrinkle free aluminum foil lunch box is a high end aluminum foil container. The edges are wrinkle-free, flat and smooth. The thickness is 1-1.5 times that of ordinary aluminum foil lunch boxes. The outer surface of the aluminum foil is treated with polyester coating, which can be customized colors and printable patterns. The internal coating treatment solves the problem of oxidation and blackening of the aluminum foil surface, which is more hygienic and safe. If the interior is not coated, it can also be coated. The aluminum foil used for sealing is easy to tear and easy to open when eating.

Wrinkle-free aluminum foil lunch box The biggest feature is that the contained food can be completely sealed to ensure that the food is not contaminated by bacteria and viruses during transportation and distribution. The 8006 aluminum foil packaging has excellent barrier properties and can effectively prevent food from spoiling. The wrinkle-free aluminum foil lunch box can be either a separate package of mixed meals or a set of separated meals. The set is composed of lunch boxes of different sizes to achieve separation of vegetables and rice, which can maintain the original flavor of the food, and maintain freshness and nutritional content. Can also provide consumers with a variety of combinations and choices according to conditions. The set lunch box can be packed in a cardboard box for easy transportation and distribution.

If necessary, the food can be further subjected to high-temperature cooking and sterilization treatment, and then cooled, so that it can be stored under refrigerated or frozen conditions, effectively extending the shelf life of food to one week, several weeks or even longer, and suitable for subsequent cold storage. Chain transportation and catering. When needed, the food in this sealed aluminum foil container can be subjected to a variety of secondary heating in the field together with the aluminum foil lunch box packaging, including various ovens, ovens, anaerobic heating cabinets, steamers, steamers, Microwave oven (note that the microwave oven must be used in light wave and barbecue stalls, remove the lid and heat one box at a time!) Heating to ensure that consumers can enjoy safe and reliable hot food. 8006 Aluminum foil has high conductivity, which can greatly reduce the time and energy related to food processing, refrigeration and secondary heating. 8006 Aluminum foil has good thermal stability. During processing and packaging, aluminum foil lunch boxes and containers can withstand temperature changes very well. Under high and low temperatures of -20 ° C-250 ° C, the molecular structure is stable and unchanged. . Its use temperature can be from rapid freezing to extreme baking and grilling, during which the aluminum foil does not deform, crack, melt or burn, and does not produce harmful substances.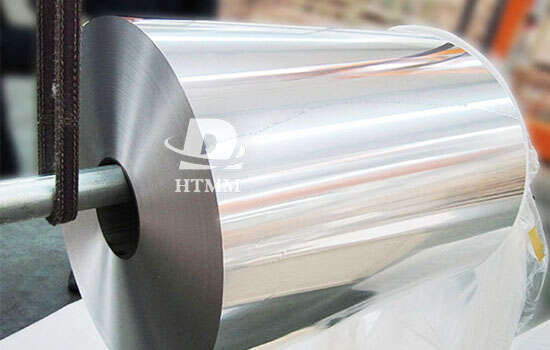 HTMM is 8006 aluminum foil manufacturer in China. We have more than 10 years of export experience in exporting 8006 aluminum foil. We exporting to Vietnam, South Korea, Pakistan, UAE, Saudi Arabia, Palestine, Jordan, Morocco, Tunisia, South Africa, Spain, Italy, Canada, Hungary, the United Kingdom etc more than 60 countries, if you need more details of 8006 aluminum foil , please contact with us, your inquiry will get our prompt attention. We will contact you within 24 hours.We will offer our best quality and most professional services .