The 2019 China International Aluminum Industry Exhibition is in full swing at the Shanghai New International Expo Center. The HTMM GROUP booth has attracted many customers. Let's take a look at our products - the style of

aluminum foil.





In general, aluminum foil paper is widely used, such as: aviation food packaging, general meat packaging, cigarette packaging, and the like. Experts divided it into more than twenty varieties according to the characteristics of its application. Due to the differences in economic development levels in different countries, there is also a large gap in the consumption structure of aluminum foil. In developed countries in Europe and America, aluminum foil products for packaging account for 70% of total demand. In the Chinese market, aluminum foil is mainly used as raw materials for industrial manufacturing, and packaging aluminum foil accounts for only 30% of the total domestic demand. Although the development of aluminum foil packaging is relatively late, the market is growing rapidly and the prospects are attracting attention.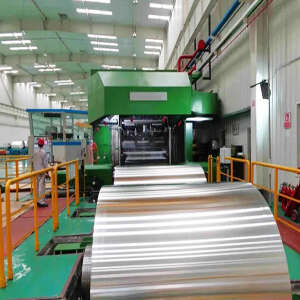 Aluminum foil paper, which is quite remarkable in architectural applications, is attached to the surface of the thermal insulation material to make it more convenient and clean to achieve construction, especially the aesthetics has reached a new height. However, the effects of different types of aluminum foil paper are very different, such as fireproof and ordinary ones are not a grade.