3003 Aluminium foil Chemical composition

Chemical composition Limits wt%: Cu 0.05-0.2 Si 0.6 Fe 0.7 Mn 1.0-1.5 Mg / Zn 0.1 Cr / Ti / Pb. Bi / Al balance. 3003 aluminum foil mechanical properties: tensile strength σb ( MPa)) 140-180, conditional yield strength σ0.2 (MPa) ) ≥ 115, sample size: all wall thickness, in addition to the longitudinal mechanical properties of the pipe at room temperature.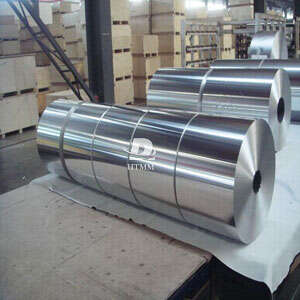 Advantages of

3003 aluminum foil


3003 aluminum foil has good mechanical properties, excellent chemical stability, strong chemical resistance, oil resistance and most organic solvents. It has excellent moisture resistance, barrier properties and aroma retention. It has good plasticity and a variety of styles.

3003 aluminum foil as packaging material
3003 aluminum foil is safe and non-toxic as a packaging material. When used in the manufacture of food packaging, it prevents food from absorbing and oxidizing moisture and ensures food quality and safety.

3003 aluminum foil

has the advantages of oil resistance and barrier properties.

Use of 3003 aluminum foil
3003 aluminum foil can be used alone as a food packaging. 3003 aluminum foil can be produced into a one-time lunch box, which brings convenience to our fast-paced life. It can also be recycled and reused.

HTMM specializes in the production of aluminum foil for custom food, pharmaceutical, industrial and other applications. Quality is guaranteed and the price is cheap. Dimensions and styles can be produced according to customer requirements.