Food is the most important thing for the people, and food is the most precious food. As the economic growth continues to accelerate, people's living standards and quality of life have been better improved, and more attention is paid to the health, aesthetics and environmental protection of food packaging. Therefore, more and more foods are beginning to use this material for packaging, and people are becoming more and more tolerant of this material.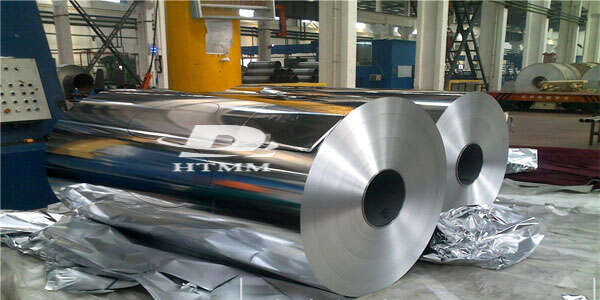 8011 aluminum foil is widely used, because its own performance can play a very good role in protecting food, and another advantage of

8011 o Aluminum foil in jumbo rolls

is that it has good puncture resistance, which can reduce a lot of troubles in transportation. It can also be used for frozen food, and we can take it with us when we go out to barbecue, which can save us a lot of trouble. Therefore, many manufacturers like to use this kind of packaging. The high-end snack packaging we often see in shopping malls is packed with this kind of material.

As an established manufacturer in the aluminum foil industry, HTMM can provide you with high-quality products. If you encounter any unclear questions during the purchase process, you can ask our sales staff at will. We are always happy to provide you with the most comprehensive answer. It will be our pleasure if you are interested in our products.