As the most common food in daily life, cupped yogurt is loved by people. Not only does it have a delicious taste and unique taste, but it also helps with gastrointestinal health. Due to its poor fluidity, during transportation, some yogurt will stick to the cover film, but I don't know where to start, this covered yogurt has become a longing for many foodies. So what exactly is the yogurt cover made of? As a foodie, can you safely kneel and lick the deliciousness on the lid?

In fact, the silver-white tin foil used for licking is aluminum foil, that is, 8011 aluminum foil for yogurt covers. This aluminum foil is safe and hygienic and is the product of choice for downstream manufacturers. For 8011 aluminum foil parameters, the following data can be used as a reference: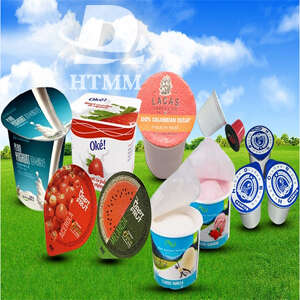 Alloy state:

8011 aluminum foil

(o)
Thickness (mm): 0.025-0.05
Width (mm): 150-1000
Surface: smooth on one side. Matte on one side or glossy on both sides
Typical use: yogurt cover, milk powder cover, food packaging, medical packaging, etc.

So how to find the right

aluminum foil manufacturer

? HTMM is such a company you can rest assured. As a large modern integrated enterprise, it is not only committed to the deep processing of aluminum strips and foils. It also focuses on aluminum smelting and aluminum deep processing. We are adhering to the business philosophy of good faith cooperation and high quality, and have been recognized by the industry. Our products are sold all over the world and become one of China's leading aluminum producers and one of the largest light foil manufacturers.