Aluminum foil rolls does not help bacteria grow and does not react with food. Plastics can easily cause the n-hexane of the product to exceed the standard, and it is easy to cause damage to the human body caused by plasticizers. Non-biodegradable single-use plastics are more likely to pollute.

With the advancement of aluminum technology and the improvement of production efficiency, the production cost of aluminum sheet has gradually decreased. Food grade household jumbo aluminum foil has appeared in people's daily life. Now, the cost of aluminum foil is close to that of qualified polyolefin (PP) plastic, and the cost-performance ratio is outstanding. With the progress of society and the gradual establishment of the concept of green consumer consumption. The continuous improvement of food safety, health, environmental ecology and consumer awareness has opened up opportunities for the large-scale application and promotion of aluminum products.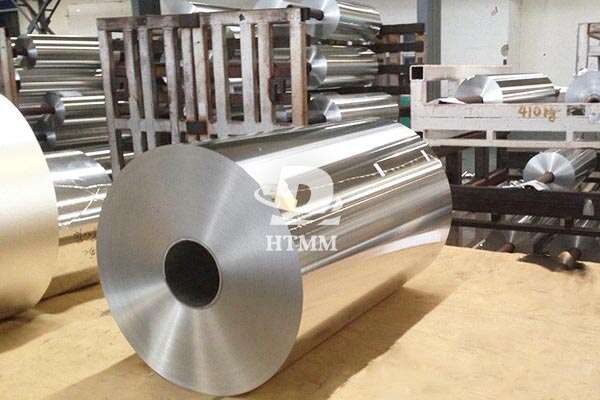 As a packaging material, big aluminum foil have greatly expanded the application market of aluminum coils. Since the packaged goods are completely isolated from outside light, humidity and gases, the packaging is well protected. Especially for cooked food packaging, using big aluminum foil can ensure the food will not deteriorate for at least one year. In addition, heating and unloading are very convenient and popular with consumers.

Plastic waste takes up a lot of land in landfills, and incineration and recycling also generate polluting emissions. Plastic waste flows into the sea with the river, causing even more damage. According to the United Nations Environment Programme, plastic pollution kills millions of seabirds, 100,000 marine mammals and countless fish every year, costing the economy up to $8 billion.

Best aluminum foil is convenient, safe, hygienic, tasteless and not easy to leak. 15 micron best aluminum foil can wrap food directly, and the original wrap can be directly applied to ovens, steamers, etc. It not only prevents food from deforming easily, but also prevents fish, vegetables, fruits and vegetables from losing water, and prevents the taste from deteriorating. Pour or stir. In addition, the use of household aluminum foil for food packaging also has the characteristics of high resource recovery rate, that is, to protect the environment,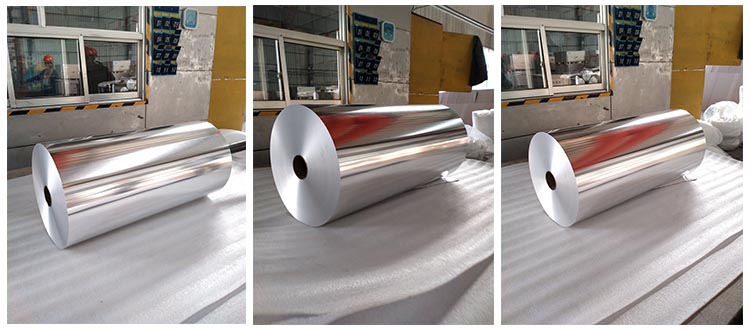 We have our own professional testing equipment, strict quality control system, all goods are strictly inspected during production and before packing, and each batch of goods is also re-inspected before shipment.

15 Micron aluminum foil is a manufacturing material used in the subsequent process of food packaging aluminum foil. One side is glossy and one side is matte. At home, people use aluminum foil to preserve food, cover cooking surfaces, and wrap foods like meat to keep them from losing moisture during cooking. You can also use aluminum foil to wrap and protect more delicate foods such as vegetables while cooking. It can be used to line cookware to keep things tidy, or to scrub pans or grills to remove stubborn stains and residue.
Product

Grade

Temper

Thickness




mm

Width




mm

Surface

Double Zero Foil

1235 1145




8011 8079

H18 O

0.006-0.009

200-1700

One side bright

Household Foil

1235 8011




1145

O

0.009-0.02

200-1700

One side bright

Pharmacy Foil

1235 8011

H18

0.009-0.03

200-1700

One side bright

Container Foil

3003 8011




8021

H22 H24 O

0.04-0.2

200-1700

Two sides bright

Beer Mark Foil

1235 8011

O

0.009-0.011

200-1700

One side bright

Air Conditioner Foil

3102 8011




8006

O H22 H24

0.08-0.15

200-1700

Two sides bright

Food Soft Packing Foil

8011 1235




1145

O

0.009-0.023

200-1700

One side bright

15 Micron large roll aluminum foil is food grade and non-toxic, meeting national food hygiene standards. There are no harmful substances and no pollution in the treatment process, and it is a renewable resource. Its main material is aluminum with a dense oxide layer on the surface. All of our aluminum foils have passed the compliance test and are fully compliant with food grade material standards and do not contain harmful substances to health. For your health and that of your family, you should choose kitchen products that are safer for packaging, freezing, storing and cooking food at home and in restaurants, and can be used in temperatures ranging from -40 degrees Celsius to 500 degrees Celsius. 15 micron aluminum sheet, large roll, aluminum alloy nium 8011 commonly used. In fact, budget 8011 sheets are usually high-alloy alloys. Therefore, 8011 aluminum coil has high strength, rigidity, puncture resistance and good deep drawing formability. Aluminum foil products meet export standards. Products using non-fumigated wooden boxes will not be damaged during transportation. There are two packages. One is hanging wrapper and the other is horizontal wrapper.

For convenience, customers can choose one. Basically, a 1x20" container can hold 22-23 tons. A 1x40" container can hold 25-26 tons. The weight of each wooden box is 0.5 MT to 1 MT, depending on customer requirements.


Aluminum foil large rolls is a hot stamping material that is directly rolled into a thin metallic aluminum foil, and the hot stamping effect is similar to that of pure silver. Due to aluminum's soft texture, good ductility and silver-white luster, calendered paperboard can also be printed on offset paper with sodium silicate aluminum foil and other materials. However, aluminum foil market itself is easy to oxidize, its color is darker, and it fades when rubbed or touched. It is therefore not suitable for hot stamping on the covers of books and periodicals which have been stored for a long time. . . .

Aluminum foil large rolls is widely used in food, beverage, cigarette, medicine, photographic substrate, household daily necessities and other fields due to its excellent performance. It is often used as packaging material; used as electrolytic capacitor material; Thermal insulation material; it can also be used to decorate gold and silver threads, wallpaper, various stationery prints and decorative marks of light industrial products, etc. Among the above applications, the best performance of aluminum foil is as packaging material. Aluminum foil is a kind of flexible metal film, which not only has the advantages of moisture-proof, air-proof, light-proof, wear-resistant, fragrance-free, non-toxic and tasteless, but also easy to process due to its elegant silver-white luster, beautiful and colorful patterns, so it is easier to be popular. Especially after the aluminum foil is in contact with plastic and paper, the shielding performance of aluminum foil combines the strength of paper and the heat sealing performance of plastic, and the performance of shielding against vapor of water, air, ultraviolet rays and bacteria are further enhanced, which is necessary as a packaging material, and greatly expands the aluminum foil market. Completely isolated from outside light,