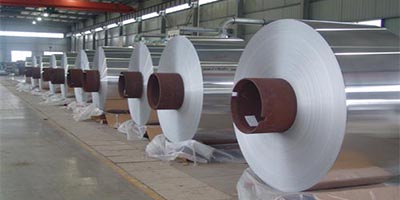 China Aluminium Foil factory with lower price, and in March were affected by factory such as aluminum ingot prices and processing costs. Aluminum foil factory prices have declined. What factors determine the price of aluminum foil? Mainly affected by the price of aluminum ingots. The price of aluminum ingots is mainly based on the price of aluminum ingots published on the market every day. Recently, the price of aluminum ingots has dropped, and now it will be cheaper to buy. According to the input cost of the aluminum foil factory, the processing fee has a reasonable price. The input cost of different aluminum foil factory will be different, and the price will also be different, but the price will not be much different.

The processing cost of large aluminum foil manufacturers will be higher than that of small aluminum foil suppliers. After all, labor and equipment investment will be large, but the quality of aluminum foil products will be more guaranteed. At the same time, the price of the entire large or small volume is also different. For aluminum foil factory in China, they can provide high quality, lower price aluminum foil products. If there are many aluminum foil factories to choose from, customers will inevitably increase the quality requirements of products, and they will choose manufacturers with high product quality levels for trading.

HTMM Aluminium Foil factory with lower price. We have more than 10 years of export experience in exporting aluminum foil . We exporting to Vietnam, South Korea, Pakistan, UAE, Saudi Arabia, Palestine, Jordan, Morocco, Tunisia, South Africa, Spain, Italy, Canada, Hungary, the United Kingdom etc more than 60 countries, if you need more details of aluminum foil , please contact with us, your inquiry will get our prompt attention. We will contact you within 24 hours.We will offer our best quality and most professional services .